A window replacement project is a significant task for any homeowner to delve into. It's also one that takes a significant amount of time. In fact, according to experts, a typical window replacement project can take around eight to twelve weeks. However, as a homeowner, the estimated time of completion isn't the only thing you should know; you should also be privy to the breakdown of the timeline.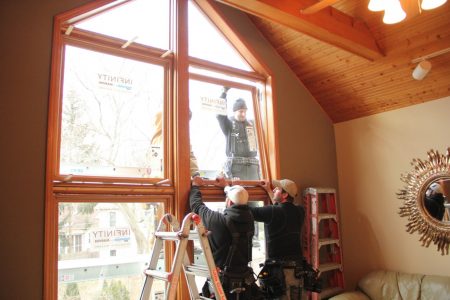 Here, Ganser Company discusses the usual timeline of window replacement projects.
Before Installation Day
Before installation day, the field supervisor of your project will visit your home to take exact window measurements and compile a list of materials they'll need to complete the installation. Once you have the measurements, you can now tell your professional what kind of windows you want for your home and the manufacturer will receive an order acknowledgment. Afterwards, they'll begin the production of your window. Once it's manufactured, your pros will call you to schedule a convenient installation time for you.
Installation Day
Once installation day arrives, the crew will come to your home to install each window. According to experts, each window installation after everything is prepped should not take more than 30 minutes. Once it's done, they'll remove the installation debris after completing each window and compile it in a designated area before removing it from the premises after the installation project. 
Before they leave, your crew leader will perform a final walkthrough so you can inspect each window and learn how to operate it. Once you've given them your approval and satisfaction, they'll ask you to sign a completion certificate before they take note of any concerns you may have in writing.
After Installation Day
Days after your window installation project, you can expect to receive a final walkthrough with your sales representative. Use this opportunity to rate your experience with your contractor in an open and honest manner.
Planning to install new windows in your home soon? Don't hesitate to turn to Ganser Company. When it comes to window installation and replacement services, we are southern Wisconsin's most trusted remodeler. You can count on us and we won't let you down! Give us a call at (608) 222-1243 or fill out our contact form to get started on your remodeling project.