Skylight Installation
Adding a skylight to your roof can bring more light and energy into any room! Natural light is a fundamental aspect to the quality of our lives and living environment. Light, with its many moods and variations, can help make a house a home. Not only does natural light create an atmosphere, it can positively impact the way we feel about a living space! Ganser Company has a team of experienced installers and technicians who will assist you with your new skylight installation.
Velux Skylight Products
Velux Skylights offer a complete line of skylight products and complementary accessories. Ganser Company lets you choose from a wide variety of skylight models to find the best skylight for your home!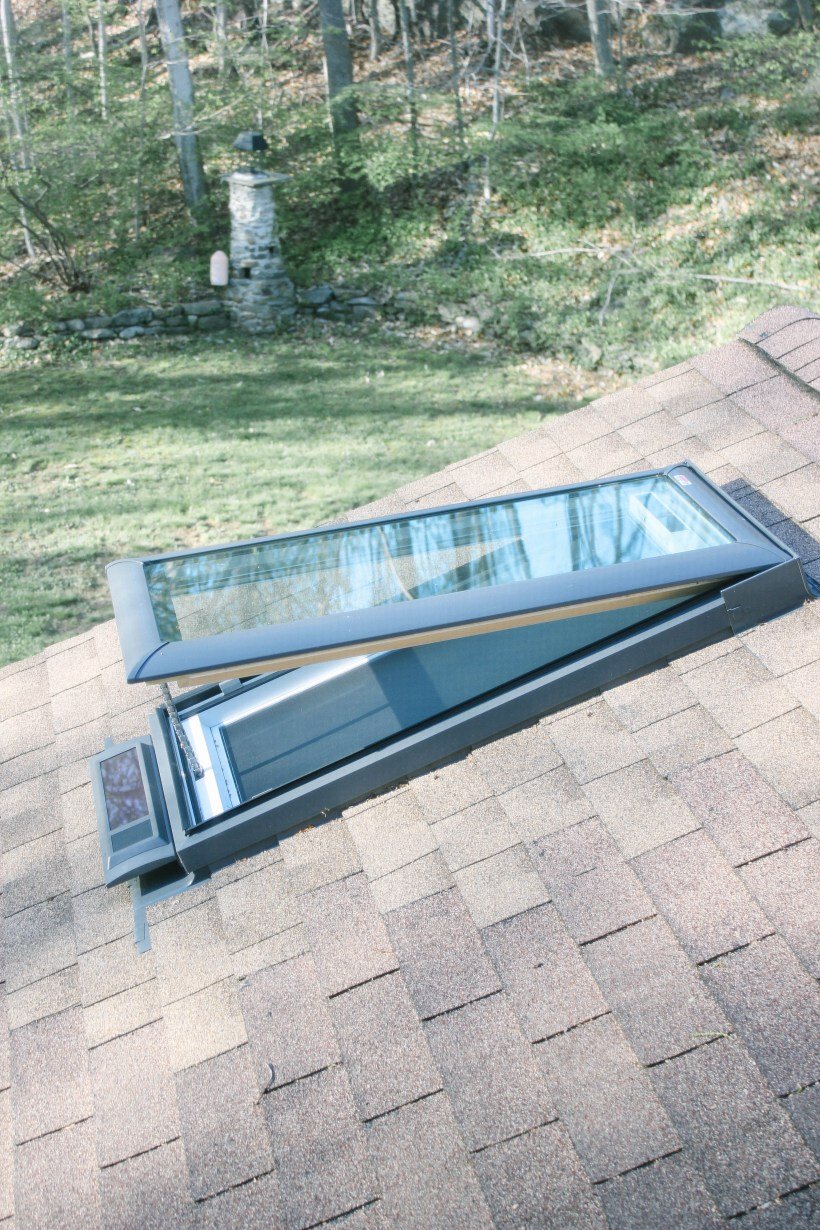 Ganser Has The Answer
If you are in need of new skylight installation, Ganser has the answer! Stop by our showroom to take a look at some of the skylights we install every day. Our dedicated team won't rest until we have the answer to your home improvement needs.
Contact us to get a free quote for your project!
"Everyone we worked with were very courteous and friendly. They answered all questions we had. We have had several people stop and tell us how good the house looks! They love the French doors when people stop in to visit. You all did a wonderful job! Nicely done!!!"
– Duane and Kathy J.
"We were very pleased with everyone involved with the Ganser Company, from the office personnel to the estimator and the actual work crew. They were considerate about protecting our shrubs, deck, and driveway. Marc explained step by step, the procedure of replacing the roof. The crew picked up all debris and nails following the job. The roof is beautiful and we'd recommend them to anyone needing roof repair. We already told our neighbor whose roof you're currently doing. Thanks for a job well done!"
– Carol and John J.
"From the first step with Nate as our consultant from Ganser to the installation process we have been so pleased with our walk in shower remodel. Everyone was informative, professional and easy to work with. We would recommend Ganser (and the crew we had) to anyone."
-Mary Lippincott
"They gave an estimate that was lower then several others I received. The work was does nice and neatly. My property was left clean when they were done. Every staff member I contacted was nice."
-Jelayne Underwood