Innovative Siding
Siding is both an aesthetic and functional addition that greatly enhances the resale value of your home. While there are many options when it comes to siding, the professionals at Ganser Company will have the siding answer that is perfect for your home and family. The types of siding we install include: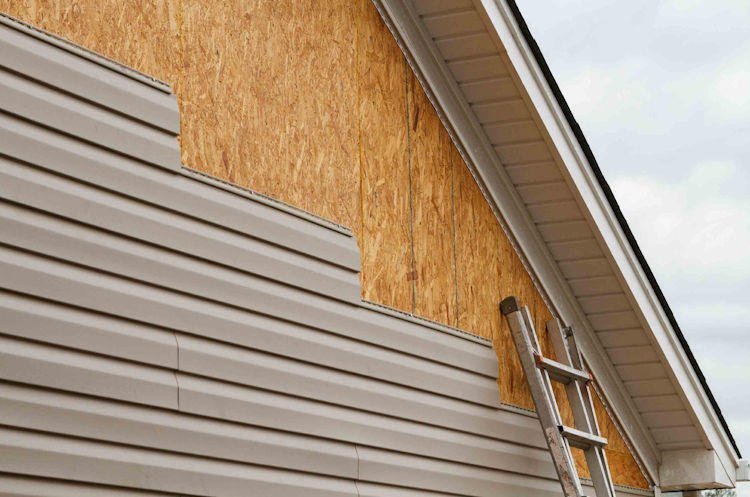 Benefits of Siding
There are many reasons to consider installing new siding on your home or business. Siding enhances the curb appeal of your home and boosts resale value. It requires very little upkeep and provides resistance to wind, water, weather, and impact. Ganser Company's siding is cost effective and energy efficient, and comes in a variety of colors, styles, and trims.
Contact us to get a free quote for your project!
"Everyone we worked with were very courteous and friendly. They answered all questions we had. We have had several people stop and tell us how good the house looks! They love the French doors when people stop in to visit. You all did a wonderful job! Nicely done!!!"
– Duane and Kathy J.
"We were very pleased with everyone involved with the Ganser Company, from the office personnel to the estimator and the actual work crew. They were considerate about protecting our shrubs, deck, and driveway. Marc explained step by step, the procedure of replacing the roof. The crew picked up all debris and nails following the job. The roof is beautiful and we'd recommend them to anyone needing roof repair. We already told our neighbor whose roof you're currently doing. Thanks for a job well done!"
– Carol and John J.
"We had a leaking skylight and decided to have all of our skylights replaced since it was only a matter of time before the rest started to leak as well. After getting a few quotes, we decided to go with Ganser. We worked with Patrick Henry (easy name to remember!) and chose our skylights and blinds for. My daughter was not overly interested in skylights, so the lovely lady at the front desk allowed her to play with Hank, her puppy, while we got our contract signed. Our estimated install date was late July, but they were able to get to us in early July instead, which was great! The guys that came to work on the roof were on time (a little early in fact!), worked quickly and were surprisingly quiet. When they left after the first day, my skylights were installed and there wasn't so much as a speck of sawdust inside my house. On the second day, they finished up (laying roof tiles, I assume) quickly again and let me know that they were finished and that Patrick would be in touch. We are very happy with personal attention we received through this process and also with the quality of the workmanship. My only complaint is that Ganser doesn't do flooring because the carpet will need to be replaced next (darn leaking Skylight!) and we'd love to work with them again."
-Tina Carlson
"The Ganser Company turned an unlucky situation into a lucky one for our family. Our brand new home experienced significant hail damage shortly after we moved in. Marc Ganser and his team were life savers for us. They replaced all siding and put on a new roof to turn our damaged home back into the beautiful one it once was. Outstanding customer service, job site professionalism, and a stress-free shopping experience make recommending The Ganser Company to our friends and family a no-brainer."
-Josh & Erica Symons