Copper Gutter Solutions
Not only are copper gutters naturally rust-resistant, but copper gutters have fewer issues with cracking and corrosion and can last up to 100 years!
Through oxidation, copper gutters form a coat of patina over time, which can create a unique, rustic, weathered look after several years. While gutters serve an important purpose, the metallic sheen of copper gutters will create a beautiful curb appeal to any home renovation and prove that copper gutters are good for more than just commercial uses.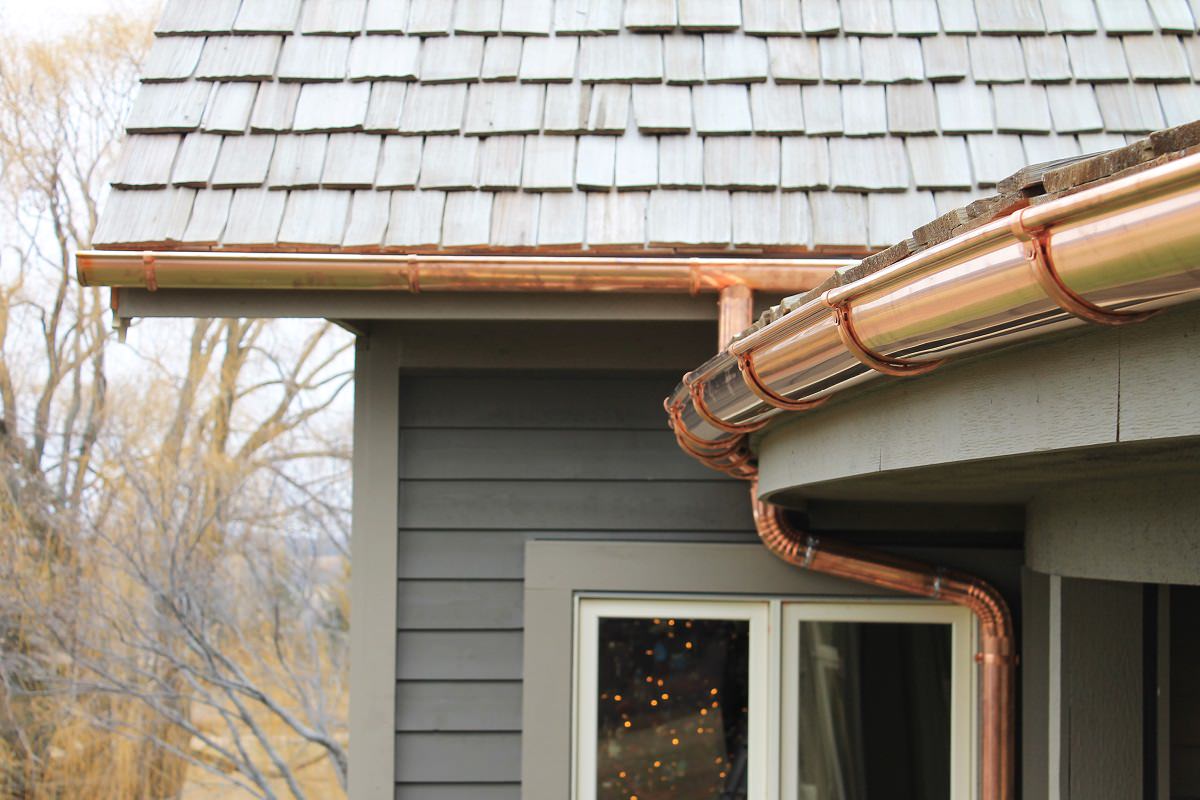 Ganser Has The Answer
If you're looking for copper gutters, Ganser has the answer! Check out some of the other copper gutter projects we have worked on. Our dedicated team won't rest until we have the answer to your home improvement needs.
Seamless Aluminum Gutters
Contact us to get a free quote for your project!
"I just used Ganser for a large exterior project on our home that included many doors, windows, new roof over hangs, and exterior repairs on a four story home on a steep lot. Many other companies would not even bid the job due to its complexities. Ganser, however, did bid the job happily and was professional from day one. I appreciated all communication was upfront and clear. The project was finished in a timely manner and at the quoted price. I was constantly being updated with the start dates and progress of the project. Everything turned out perfectly. I would highly recommend them and plan on using them for any future projects. I have worked with many contractors and by far this was the easiest process I have been through."
-Tracy Koziol
"Very happy with the product and the workmanship. The crew was very professional. At the end of the day the only sign that they had been there at all was the work they had done. There was no tools or trash lying around. The work was high quality. Any concerns we had, however small, were addressed promptly and without fuss. We would happily do business with them again!"
-Vincente Venuta
"Ganser replaced our windows several years ago with the beautiful Infinity product. We love them. We returned to Ganser for a bathroom model and once again were very pleased with the results."
-Clare Gilmore
"Ganser did an amazing job on my window project and I was very glad to work with Joe! He did a great job working with me through the process and I'll definitely go with Hanser again for future projects. Their workers were very fast, clean, and professional. Super happy with the results!"
-Joe N