Bring Daylight To Every Room
Every room in your home deserves to be filled with natural light. Unlike traditional windows, Ganser Company can install VELUX Sun Tunnel Skylights within an afternoon, making it one of the fastest and most inexpensive ways to transform your home with natural light.
Flexible Sun Tunnel
Flexible tunnels are recommended when installation around obstacles within the loft space is required. Flexible Sun Tunnels are excellent for ease and speed of installation and easily bend around attic obstructions. They help to diffuse sunlight and are ideal for shorter tunnel runs.
Rigid Sun Tunnel
Rigid tunnels are recommended when there is a straight, unobstructed path from the roof to the ceiling. With a Flexi Loc tunnel system, Ganser Company will provide an easy and speedy installation and assembly. They are ideal for brighter white light and long runs.
Ganser Has The Answer
If you're looking to add a new Sun Tunnel or replace your old one, Ganser has the answer! Check out some of the other Sun Tunnel projects we have worked on. Our dedicated team won't rest until we have the answer to your home improvement needs.
Contact us to get a free quote for your project!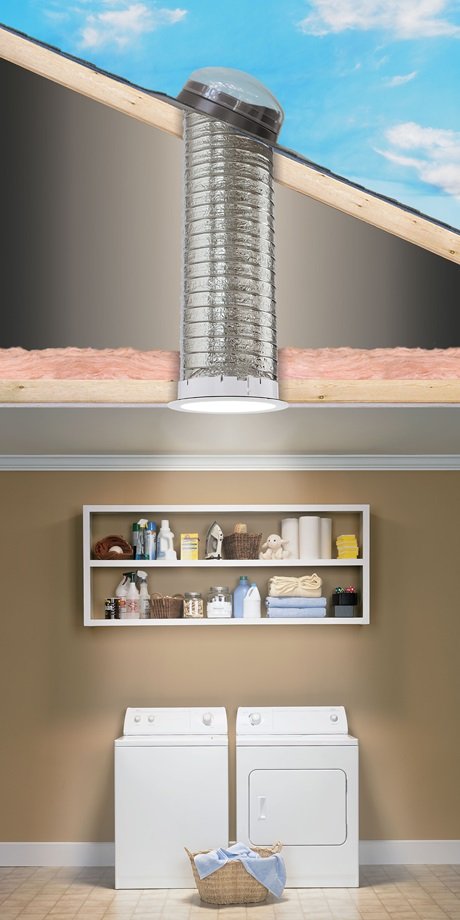 Contact us to get a free quote for your project!
"Everyone we worked with were very courteous and friendly. They answered all questions we had. We have had several people stop and tell us how good the house looks! They love the French doors when people stop in to visit. You all did a wonderful job! Nicely done!!!"
– Duane and Kathy J.
"We were very pleased with everyone involved with the Ganser Company, from the office personnel to the estimator and the actual work crew. They were considerate about protecting our shrubs, deck, and driveway. Marc explained step by step, the procedure of replacing the roof. The crew picked up all debris and nails following the job. The roof is beautiful and we'd recommend them to anyone needing roof repair. We already told our neighbor whose roof you're currently doing. Thanks for a job well done!"
– Carol and John J.
"Mark, Trooper, Ishmail and Jesus and all of the tradesman that worked on the siding , gutters and roof of my house have truly reflected credit upon themselves and Ganser Company. Far and away the best home improvement company in the Southern Wisconsin region. Thanks for everything! Could not be happier!"
-Lee Prielipp
"This fall we decided to replace the windows in our home after we experienced rotting windows. After reviewing the options available in the market we made the decision to go with the Infinity Replacement Window made by Marvin. We found the Ganser Company to be extremely helpful and informative when selecting from the options that were offered for all 25 windows in our home. We thank Marc for recommending an awning style window over the kitchen sink, it really opened up the view to our backyard!"
-Jeffrey Byrne