Seamless Aluminum
Gutters
Seamless Aluminum Gutter Solutions
Every Home needs gutters and downspouts to protect the roof, landscaping, and foundation. Seamless Aluminum Gutters are custom-made to any length required, thus eliminating the need for seams and potential leakage areas.
Aluminum is the ideal material for any home's gutters. Aluminum gutters are reliable, inexpensive and can protect your home for decades with proper maintenance. When compared to other gutter materials, aluminum is lighter than wood and fiberglass gutter systems, sturdier than vinyl gutters, and as weather-resistant as steel gutters for half the cost. Our aluminum gutter installation experts are professional and can help you find the best gutters for your home.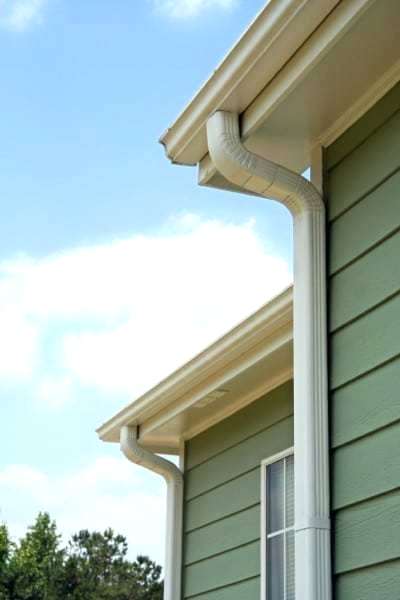 Ganser Has The Answer
If it's time for new gutters, Ganser has the answer! Check out some of the other gutter projects we have worked on. Our dedicated team won't rest until we have the answer to your home improvement needs.
Contact us to get a free quote for your project!
"Everyone we worked with were very courteous and friendly. They answered all questions we had. We have had several people stop and tell us how good the house looks! They love the French doors when people stop in to visit. You all did a wonderful job! Nicely done!!!"
– Duane and Kathy J.
"We were very pleased with everyone involved with the Ganser Company, from the office personnel to the estimator and the actual work crew. They were considerate about protecting our shrubs, deck, and driveway. Marc explained step by step, the procedure of replacing the roof. The crew picked up all debris and nails following the job. The roof is beautiful and we'd recommend them to anyone needing roof repair. We already told our neighbor whose roof you're currently doing. Thanks for a job well done!"
– Carol and John J.