Ganser Has Your Home Improvement Answers
Home ownership brings many joys and privileges along with the need for repairs when wear and tear detract from your home's appearance. As a homeowner, you may want to make repairs on your own, but doing them can require tools and experience that you may not have. Home repair entails risk, and a lack of experience with door installation, window replacement, siding installation and gutter replacement can result in unfortunate accidents.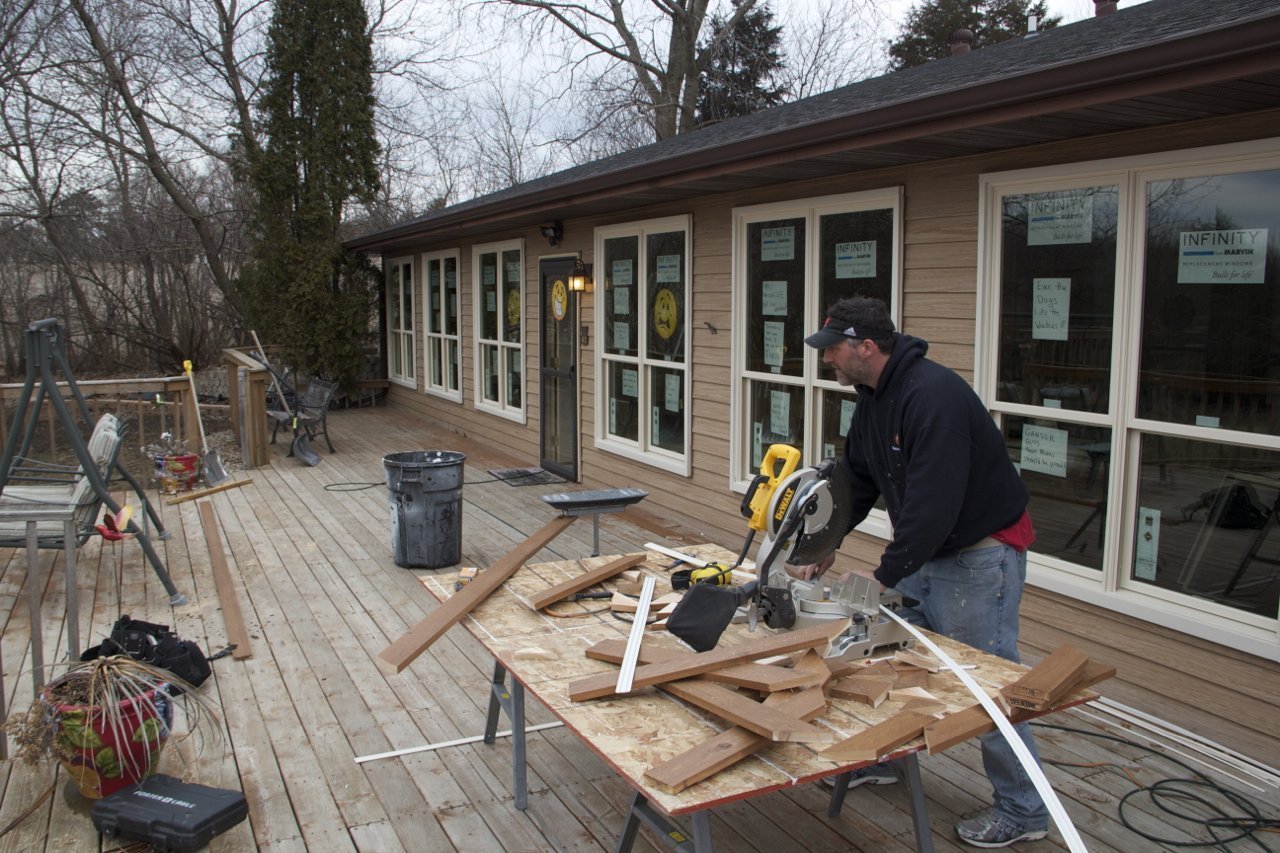 What We Do For You
For over 80 years, Ganser Company has been remodeling and repairing homes in the Madison, WI area. The quality of our services and our dedication to maintaining high standards are the benefits of choosing Ganser Company.
Services We Provide Include:
Improving Your Home and Life
Our handyman services cover every aspect of your home, from the roof to the basement. The extreme cold, humidity and summer heat can cause damage to Wisconsin homes, and taking care to repair or replace worn or broken features prevents further deterioration. Home improvements can greatly improve the appearance of your home, and our handyman services are capable of handling large or small projects. No matter the scope of your repairs or the extent of your renovation, we have the expertise to handle all aspects of your project.
Contact us to get a free quote for your project!
"Everyone we worked with were very courteous and friendly. They answered all questions we had. We have had several people stop and tell us how good the house looks! They love the French doors when people stop in to visit. You all did a wonderful job! Nicely done!!!"
– Duane and Kathy J.
"We were very pleased with everyone involved with the Ganser Company, from the office personnel to the estimator and the actual work crew. They were considerate about protecting our shrubs, deck, and driveway. Marc explained step by step, the procedure of replacing the roof. The crew picked up all debris and nails following the job. The roof is beautiful and we'd recommend them to anyone needing roof repair. We already told our neighbor whose roof you're currently doing. Thanks for a job well done!"
– Carol and John J.
"Amazingly on time to the minute,work beyond satisfaction,John,Tom,and Tyler were very professional and full knowledge of flat roof. Clean up was wonderful no nails to get in tires. Even the ladies in the office were happy to receive the call and did what they could to get job done. Mark gave us estimate and was on time to the minute and very happy to help. All contact ,even Tim who came out first to try repair- all handled smoothly and professionally."
-Ken Holmes
"Ganser Company just replaced our roof. They were very professional, easy to work with and answered any questions we had. They were timely and kept the worksite very clean, even cleaning the sidewalk with Citrus cleaner. Ganser didn't replace anything that didn't need replacing. We felt like we knew exactly what we would be paying for up front and nothing changed along the way. If you are looking to have your roof replace we definitely recommend that you set up a meeting with the sales team."
-Wendy Warner