Replace Your Worn Out Roof Today
Hail, wind damage, and ice dams are no strangers to the greater Madison area. Many asphalt roofs have taken a few bad hits from the weather over the years. Your roof many need repairs too! Ganser Company has been installing and servicing asphalt roofing for over 80 years. Protect your home from leaking, mold, improper ventilation, ice damming, and any other damaging problems your roof encounters. Ganser Company will install a proper roofing system that will help give you peace of mind and protection.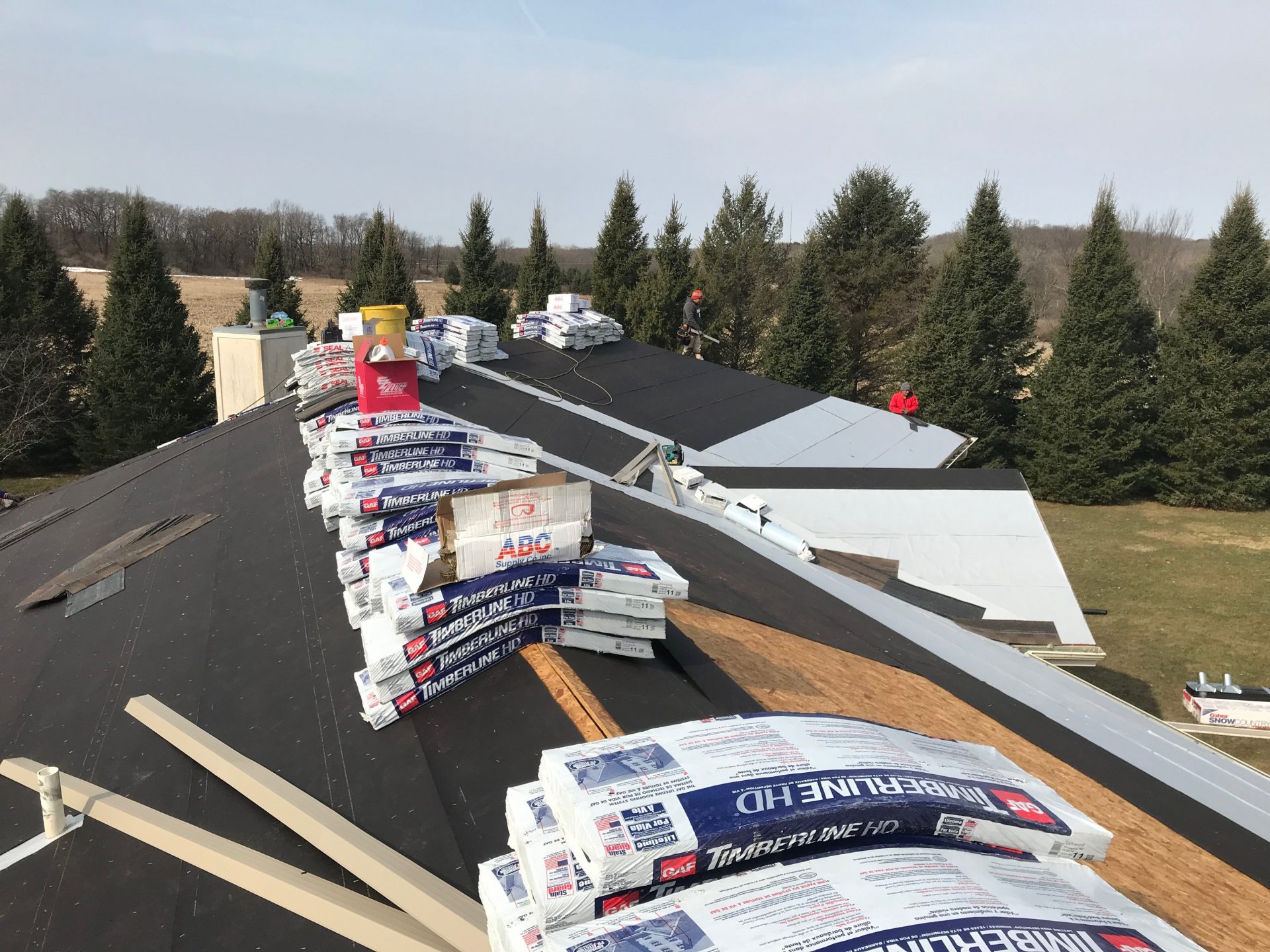 Ganser Has The Answer
Looking for asphalt roofing repair, replacement, or installation? Ganser has the answer! Check out some of the other asphalt roofing projects we have worked on!
Cedar Shake & Shingle Roofing
Contact us to get a free quote for your project!
"Everyone we worked with were very courteous and friendly. They answered all questions we had. We have had several people stop and tell us how good the house looks! They love the French doors when people stop in to visit. You all did a wonderful job! Nicely done!!!"
– Duane and Kathy J.
"We were very pleased with everyone involved with the Ganser Company, from the office personnel to the estimator and the actual work crew. They were considerate about protecting our shrubs, deck, and driveway. Marc explained step by step, the procedure of replacing the roof. The crew picked up all debris and nails following the job. The roof is beautiful and we'd recommend them to anyone needing roof repair. We already told our neighbor whose roof you're currently doing. Thanks for a job well done!"
– Carol and John J.
"Marc Ganser was awesome to work with. Explained what was to be done so you could understand. The 2 gentleman who did the work were great also. Did the work efficiently and with no mess. The lead man even went to get different shingles to match my shingles even better. Will call back when we redo the bathroom. Or when a new roof is needed. Thanks to all the people that we dealt with at the Ganser Co."
-Scott Mac Naughton
"Mark Ganser came yesterday morning to look at some water/leak problems we had. He was exceptionally knowledgeable and helpful with respect not just to those issues, but others we asked him about during his visit. He obviously knows his business and he shared that part of his knowledge pertaining to our problems fully and clearly. It was a pleasure dealing with him."
Fank Tuerkheimer