Gutter Protection Solutions
If you are sick of climbing a ladder to scoop leaves and other debris out of your gutters, than you have probably wondered if a gutter protection system is worth it for your home. Gutters become clogged when leaves and debris fall onto the roof and accumulate in the gutters. During rainfall, the debris in gutters cause downspouts to clog and gutters to overflow.
Ganser's gutter protection system helps prevent:
Clogged, overflowing gutters
Mold in attic & basement
Water damage to fascia & soffit
Ceiling stains & damage
Snow & ice damage
Foundation & landscape damage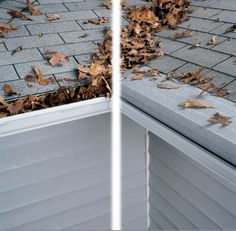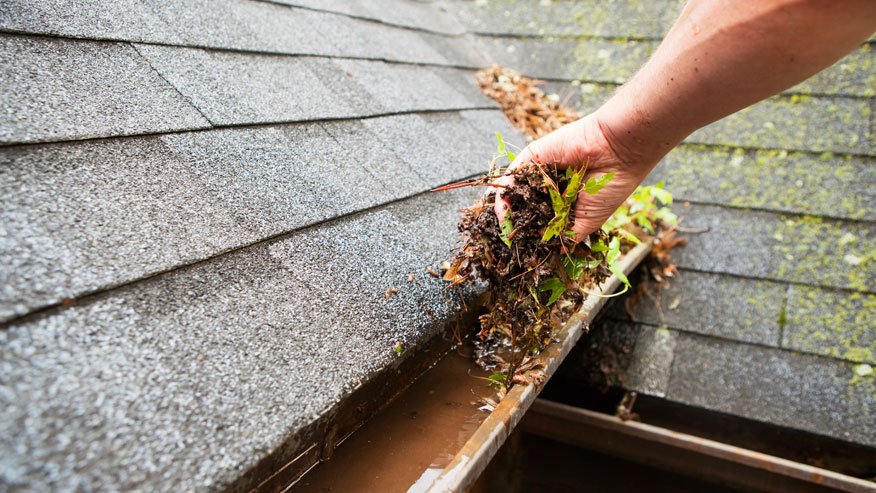 Why is Gutter Cleaning So Important?
Not cleaning your clogged gutters regularly can cause a leaky roof and water damage to the interior and exterior of your home. If you live in the Arizona desert, you may be able to go several years, but for Wisconsin, it's important to clean gutters at least twice a year.
Gunked-up gutters make nice homes for pests, rodents, mold, and other unwanted infestations.
When filled with sticks, leaves, and other debris, a clogged gutter system can pull away from the structure of your home causing damage to both the gutter, and your siding.
Cleaning your gutters yourself can take a lot of time and energy.
Not to mention how dangerous it is. Each year, there are more than 164,000 emergency room-treated injuries and 300 deaths in the US that are by falls from ladders. Most ladder deaths are from falls of 10 feet or less. That statistic alone makes you wonder if gutter protection is worth it.
Ganser Has The Answer
If you're looking for gutter protection, Ganser has the answer! Check out some of the other gutter protection projects we have worked on. Our dedicated team won't rest until we have the answer to your home improvement needs.
Seamless Aluminum Gutters
Contact us to get a free quote for your project!
"Everyone we worked with were very courteous and friendly. They answered all questions we had. We have had several people stop and tell us how good the house looks! They love the French doors when people stop in to visit. You all did a wonderful job! Nicely done!!!"
– Duane and Kathy J.
"We were very pleased with everyone involved with the Ganser Company, from the office personnel to the estimator and the actual work crew. They were considerate about protecting our shrubs, deck, and driveway. Marc explained step by step, the procedure of replacing the roof. The crew picked up all debris and nails following the job. The roof is beautiful and we'd recommend them to anyone needing roof repair. We already told our neighbor whose roof you're currently doing. Thanks for a job well done!"
– Carol and John J.