Superior Siding
Ganser Company is proud to carry LP SmartSide siding. Made of wood particles and fibers, LP SmartSide gives your home the warm look of solid wood coupled with the durability of engineered wood. Manufactured by Louisiana Pacific, this high-performance product is specifically designed to resist rot and fungus. Treated with a Zinc Borate compound, LP SmartSide is practically impervious to attacks from termites and fungus, with the perfect blend of strength and beauty.
This unique composite siding does not expand or contract, making it ideal for Wisconsin's unique climate including variations in temperature and moisture levels. It is a low-VOC form of siding that is free of formaldehyde. Non-toxic exterior resins add a final line of defense against extreme weather conditions.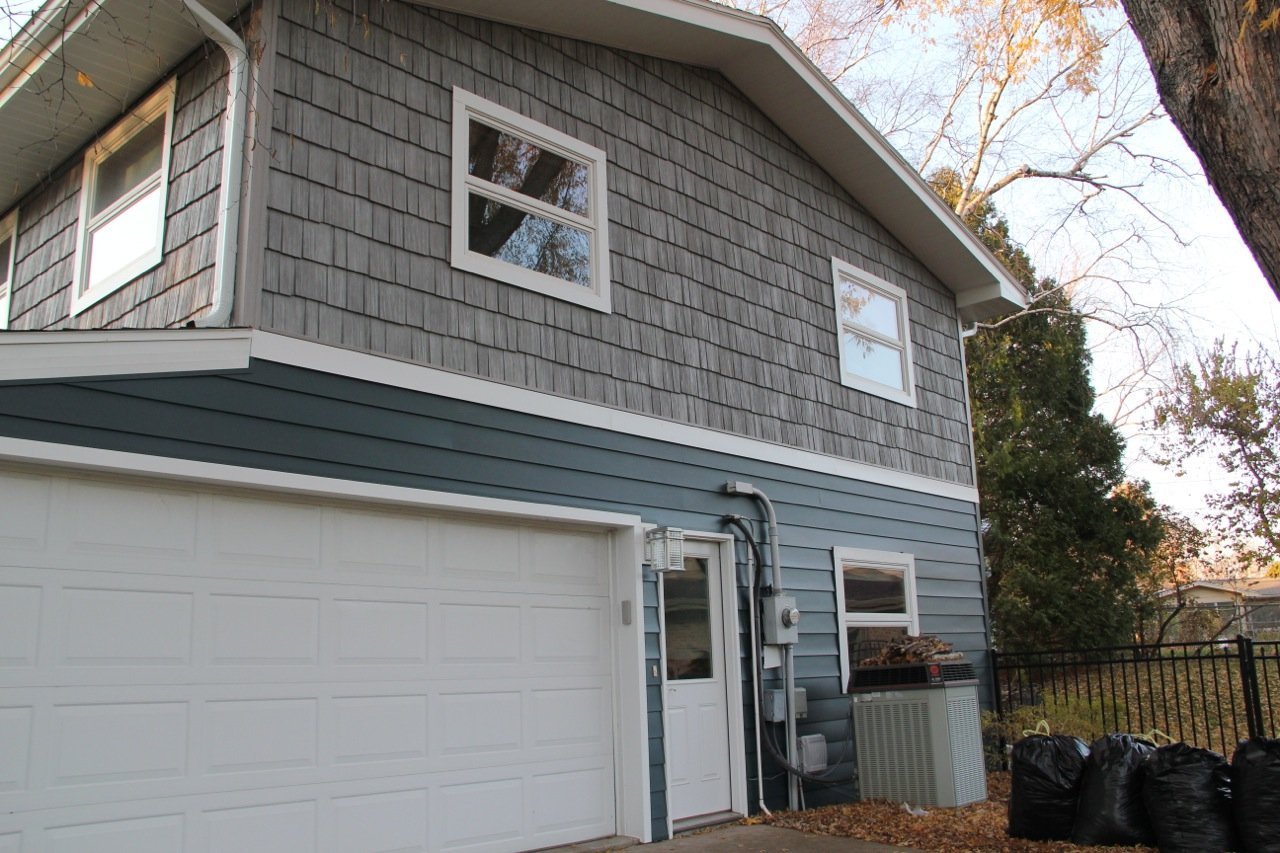 Why LP SmartSide?
Ganser Company knows that you want to spend time enjoying your home, not maintaining it. LP SmartSide gives you this option by providing long-lasting yet lovely siding. LP SmartSide is easy to care for and requires little effort on the part of the homeowner; you will never have to go through yearly staining or repainting.
Ganser uses Edmund & Allen products, which offers a state of the art coating that combines the fade resistance, strength, durability and functionality to offer a Lifetime warranty on their products.
Contact us to get a free quote for your project!
"Everyone we worked with were very courteous and friendly. They answered all questions we had. We have had several people stop and tell us how good the house looks! They love the French doors when people stop in to visit. You all did a wonderful job! Nicely done!!!"
– Duane and Kathy J.
"We were very pleased with everyone involved with the Ganser Company, from the office personnel to the estimator and the actual work crew. They were considerate about protecting our shrubs, deck, and driveway. Marc explained step by step, the procedure of replacing the roof. The crew picked up all debris and nails following the job. The roof is beautiful and we'd recommend them to anyone needing roof repair. We already told our neighbor whose roof you're currently doing. Thanks for a job well done!"
– Carol and John J.
"Great company to work with from start to finish! Jason Hawkins was our consultant and his professionalism was unmatched, he gave us all the info to make us comfortable and did everything he told us he was going to!"
-Pam Powell
"We got our sliding glass door installed. The installation was perfect, love the quality, and it works great. My main problem is that they are understaffed and it took them about 6 months to get a half day job done. Also they led us to believe that although it was scheduled to be done in 6 months, that most likely they could slip it in between jobs much sooner, which didn't happen. But the quality is there, so if you don't care about time I'd recommend. I probably won't ever have to replace it."
-Caroline Legg